The Turks and Caicos are not only a bucket-list destination for honeymooners and baby boomers: these islands are also an ideal place for active family vacations. One reason for this is that it is easy to get to - it's a direct, short-haul flight from a number of North American hubs - and once here it's safe, friendly and incredibly beautiful. 
But the other reason Providenciales especially is so appealing to families is the abundance of activities, excursions and new experiences all ages can enjoy here. Whether you want to explore the length and breadth of the island, or you prefer to stay close to home and have the entertainment come to you, these are some ways to get the most out of a family vacation in Provo.
Kid-friendly Activities and Excursions around Provo
Enjoy the Beaches
Grace Bay Beach is one of the most stunning beaches in the world, with soft-white sand ideal for building sandcastles, and turquoise waters that beckon you to swim. But this is by no means Provo's only beach. In fact, Taylor Bay and Sapodilla Beach are especially popular with young families thanks to their sheltered, shallow seas which are ideal for kids to find their confidence in.
Go horseback riding
A different way to explore the beach is on horseback. Available to novice and expert equestrians alike, anyone over age six can ride a pony or horse along the water's edge – and perhaps even wade out into the bay for a refreshing dip.
Underwater adventures
There are few sights as captivating as that of turtles feeding on a grassy seabed and stingrays 'flying' through the blue, the islands offer plenty of ways to explore the underwater realm. Anyone who can swim can snorkel, and with masks and snorkels provided in every villa, the whole family can get started in minutes.
If you've mastered snorkeling, why not try your hand at the lesser-known sport of sub-winging: wearing snorkel gear and holding a winged board you'll be towed behind a boat, covering lots of ground, and diving up or down with the help of the board.
For those who want to go deeper, scuba diving courses are available to anyone in good health over age 10. Start out with a Discover Scuba half-day course, where you practice in the pool before doing a shallow ocean dive, or embark on the full certification course.
If little ones want to see what lies beneath the surface but are not confident swimmers, an outing on a semi-submersible boat, allows you to see the marine life through wrap-around windows in the hull – plus the chance of a rare mermaid encounter!
Try a new watersport
Harnessing the power of the wind in combination with the sea has given rise to countless water sports, which both children and adults can try their hand at: lightweight twin hulled Hobie Cats are fun and easy vessels to learn to sail on. If you would rather be on your feet windsurfing, kite surfing and now e-foiling are available. 
Prefer to be towed by a boat? Try wakeboarding, tubing, or parasailing, where you're attached to a parachute and can cruise high above the island, observing reef formations, looking out for dolphins, and maybe even spotting your villa.
Fancy catching dinner? Book a full or half-day's deep sea fishing and you may well be able to present your chef with a mahi mahi, wahoo or tuna to prepare. Or pit yourself against the notoriously tricky bonefish and try to reel one in from shallow waters. 
Spend a day at sea
The best way to see Providenciales and some of the other islands is on a boat charter. Whether you choose to sail or motor, you'll cruise across aquamarine seas, stopping to snorkel here, beach comb there, or prepare a barbecue lunch on a beach. Boat charters are suitable for all ages and will often pick you up from outside your villa. 
Play with puppies
Who can resist a fluffy, playful pup? Like many places, Provo has its share of strays but our rescue center, Potcake Place, does a stellar job of finding dogs permanent homes. In the meantime, they make every effort to get these furry friends socialized and that's where you come in: volunteers are invited to take rescue dogs out for a walk on the beach. Everything you need is provided - just bring some TLC.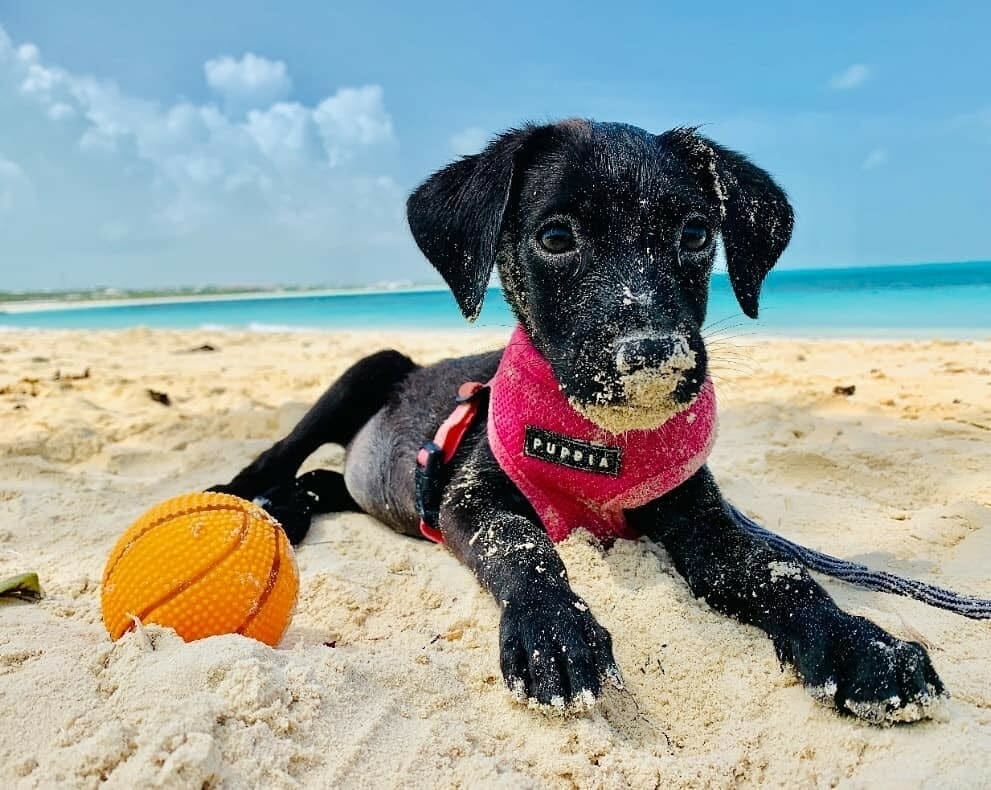 In-villa activities and entertainment
Sometimes, you want the fun to come to you. And that's why The Source's expert concierges have all manner of options that can be set up in your villa, whether for the whole family to get involved in, or to give adults a break while the children are entertained by caring professionals. 
Cook up a storm
In larger villas chefs are part of the package and will happily get the little ones making cookies or rolling out pizza dough and choosing their own toppings. 
Private classes
We have a list of expert tutors, teachers and instructors on island so whether you would like a family tennis or yoga class, a music lesson or a little help with schoolwork or shooting hoops, we will set it up for you.
Mini-camp
Bring summer camp to your villa: our on-island partners will set up a full camp and keep younger family members entertained, allowing parents to slip away for a spa treatment or a little 'me time'. Activities may include arts and crafts, obstacle courses, scavenger hunts, pool games, swimming lessons, paddle board races and more. It's non-stop fun!
Outdoor movies
Let us turn your terrace into a magical outdoor movie theatre. Once the sun goes down, the furniture will be pushed aside, bean bags laid out, popcorn prepared, and the big screen unfurled. What better way to enjoy a family favorite than under the stars on a warm, tropical night?
Private water park
How about a private water park right in outside your villa? Leave it to us, and we will arrange trampolines, slides and more to be set up in the sea directly in front of your property. 
Babysitting service
Treat yourself to a romantic meal at one of Provo's renowned fine-dining restaurants. Your concierge will take care both of reservations and of finding a babysitter to come to the villa.
Contact us to discuss your next family vacation.